In 1974, the Sarasota-Tribune newspaper ran a short article titled, Exorcism Daily Occurrence at Miami Jackson Hospital. Your first thought is that this was due to the notorious film, The Exorcist which was released in 1973; however according to Dr. Sukhdeo, the director of the crisis Intervention center at Miami Jackson Hospital at that time, the influx of patients as many as 900 in one month, had nothing to do with the film. He described how patients came in asking for evil spirits to be driven from their body, apparently believing that their symptoms, whether mental or physical, were demonic in their origin.

He described where many of these patients such as Haitians, Cubans, Puerto Ricans and other West Islanders had a strong, cultural belief in the influence of evil spirits. Bahamians complained of "jumbees" or ghosts inside of them that were causing them to hear voices. Other patients believed they had been hexed, even to the point of thinking they would die at a specific time.
Powered by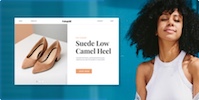 Create your own unique website with customizable templates.