There are locations from around the world which are scenic, but for all their beauty and historical significance come with a turbulent past, and troubled souls that refuse to rest in peace.

---

​It was a warm August night back in 1999. My friends and I decided to go see the Biltmore Hotel in Coral Gables. So we parked at our friend's house that lived a block away then we proceeded toward the huge landmark.

---

We walked in like as if we owned the place, right by the bellboy and the front desk, straight to the back of the hotel and then outside. There were 5 of us including myself. Two of my friends stayed at the golf course just talking as I and my other 2 friends crept into the utility elevator in the back. We pressed the 3rd floor which then takes you to the main elevators. We got to the third floor then found the other elevators. I was surprised to see the elevator to the far left leads to the tower. We got on that and pressed the infamous 13th floor. It didn't light up. We then took the elevator to the lobby, but before getting to the lobby it stopped on the 7th floor. The doors opened, we stood still for a couple of seconds, and then the doors closed (why it stopped at the 7th floor, who knows).
Powered by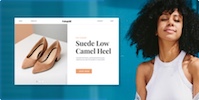 Create your own unique website with customizable templates.