Miami Ghost Chronicles
Paranormal Research & Investigations
Starting Production on Season 5 of
Stories of the Supernatural
Be a Part of It!
If you are an author, expert or just anybody that's witnessed the unexplained and have a story to tell, I would love to interview you. Just contact me so we can set up a date, time and method.
Show Lineup for
Season 4 (2018 ) &
​Season 5 (2019)
​Stories of the Supernatural
Stories of the Supernatural
Stranger Than Fiction
​Blog Feed
True Believers Tell Us Your Story
#TrueBelievers #MiamiGhostChronicles #StoriesoftheSupernatural #MarlenePardoPellicer #TrueGhostStories #BestPodcast
Miami Ghost Chronicles' Merch
---
Donations accepted at Paypal or become a patron to help us continue our investigations & shows for free
Our Last Show Released on YouTube
Powered by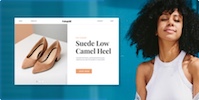 Create your own unique website with customizable templates.